Octavo Systems is bringing System-In-Package (SiP) Technology to the Embedded World Conference, February 27 – March 1, 2018 in Nuremberg, Germany.  Our SiP technology enables you to build smaller more reliable systems, quicker and at a lower total system cost. Whether you are controlling large industrial machines, monitoring small vibrations along a fault, or building the next great web-connected consumer product, SiP can help you. Come to Hall 3A, Stand # 630 to discover how.
Get a free conference pass.  Enter E-Code B389816 when registering.
We will be demonstrating sample applications that benefit from our SiP technology.  This is just a small subset of what can be done with this innovative technology.  If you are curious to see if your application can benefit from a SiP solution come by and see us.
Machine Vision and Industrial Control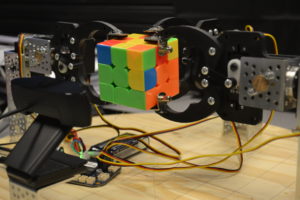 Applications needing machine vision, number crunching might and precise control abilities are an easy task for the OSD335x SiP device. Exemplified with a Rubik's cube solving robot, this demo using the BeagleBone Blue, shows an industrial control application in a miniature form. The device can handle many sensor inputs and produce more than 50 PWM signals, making it the optimum solution for control.   More info.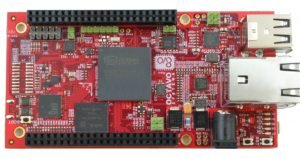 Bringing together many sensor inputs in your IoT application? System-In-Package technology gives you a perfect resource to aggregate and control a variety of inputs and outputs simultaneously in a tiny package. The OSD3358-SM-RED development platform provides an easy to use reference design to get you started.  More info.
Commercial and General Computing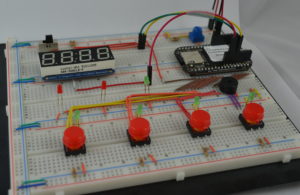 Get to market quickly with a low cost development platform. PocketBeagle® featuring The OSD335x-SM, gives developers access to the performance and compact size of System-In-Package at only $25.  At only 35mm x 55mm it's the smallest and lowest cost Linux computer. Our whac-a-mole project shows the simplicity of getting started with this powerful system.
Octavo Systems was founded by and is built around industry experts. We are leading the charge to bring System-In-Package technology to the masses. Octavo's experienced engineering staff is ready to help guide you through adopting this innovative technology into your application. We can't wait to talk to you.
Headed to the show?  Schedule a meeting with us to discuss your application.
Look forward to seeing you this year at Embedded World!