The BeagleBone® Black Wireless and BeagleBoard Compatibility
Today is a very exciting day!  After months of hard work, we are finally ready to make two big announcements.  First, is the release of the BeagleBone® Black Wireless, which features the Octavo OSD3358-512M-BAS System-In-Package.  Second, the OSD3358 is now officially BeagleBoard Compatible!  These developments strengthen our relationship with BealgeBoard.org and make the OSD335x family of devices even easier to use.
BeagleBone™ Black Wireless
We are proud to be a part of BeagleBone® Black Wireless!  It builds on the success of the very popular BeagleBone® Black with two exciting changes.  First, the design was greatly simplified by replacing over 150 discrete components with the OSD3358-512M-BAS.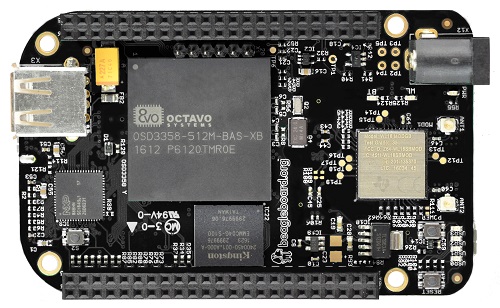 Additionaly, the Ethernet peripheral has been replaced with the WiLink8 WL1835 module from Texas Instruments, providing both 802.11 b/g/n and Bluetooth V4.1.  BeagleBone® Black Wireless is completely compatible with all standard BeagleBone® Black capes.  Finally, like everything in the BeagleBoard family, BeagleBone® Black wireless is completely open source!
BeagleBone® Black wireless now offers developers a low cost evaluation platform for the Octavo OSD335x device.  They can use it to start prototyping on a Linux system in a matter of minutes.  Then, once ready, designers can quickly go from a prototype to a custom board by leveraging the OSD3358 and Beaglboard.org®'s active community, open-source hardware, and software.
The OSD3358 becoming an integral part BeagleBoard.org®'s newest board is a huge honor for us.  We have been collaborating with BeagleBoard.org® since the beginning of the OSD335x.  This is huge validation that we are on the right track, and we are excited to continue to work with BeagleBoard.org® on future products.
OSD3358 is Officially BeagleBoard Compatible
This one is really important if you have a design built on BeagleBone® and want to create your own custom board.  By integrating the processor, DDR3, and power supplies from the BeagleBone® Black into a single device, the OSD3358 already simplified the hardware design required for a custom embedded Linux system.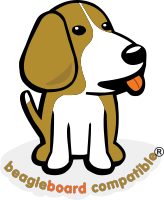 Making it an ideal starting point for any new design.
Now that the OSD3358 is officially BeagleBoard Compatible you have the confidence that the software you developed on BeagleBone® will perform the way you expect when you transition to the OSD3358.  It also means you will be able to get support from the large and active BeagleBoard community that you are already familiar with.
The BeagleBoard Compatible OSD3358 is now the easiest way to create your own BeagleBone® based embedded Linux system.
We are very excited about these two developments.  We look forward to our growing partnership with BealgeBoard.org.  Together we are striving to bring the simplicity of microcontrollers to the world of embedded Linux.