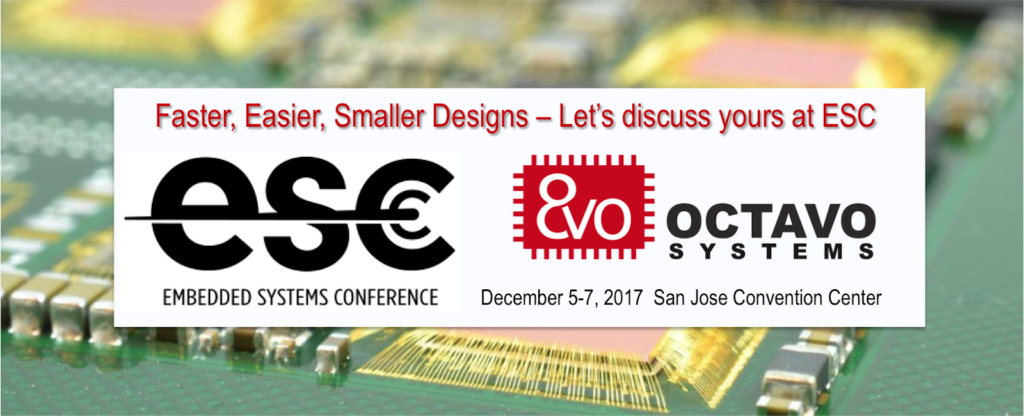 Faster Design, Less Effort, More Cost Effective – We are excited to talk to you about getting more from your designs with our System-In-Package (SiP) Technology at the 2017 Embedded Systems Conference Silicon Valley.  Join Octavo Systems at booth 1433 in the San Jose Convention Center, December 5-7, 2017. We'll be showcasing applications from industrial control to data monitoring to low cost Linux computers like the PocketBeagle®, all facilitated by the tiny OSD335x SiP.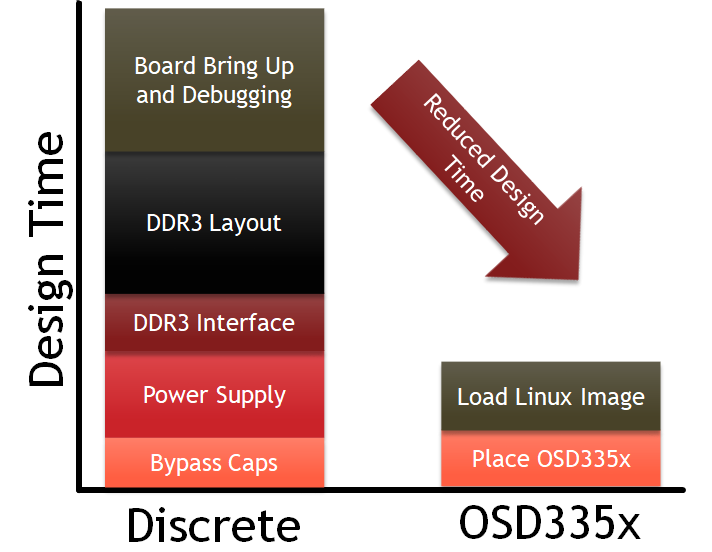 Our Systems and Applications Manager, Erik Welsh, will also be hosting a deep dive session on the benefits of designing with a SiP, Wednesday, December 5, 4pm-4:45pm in room 210CG System-In-Package Technology: Enabling Quicker, Easier &; Cost Effective Embedded Linux Systems.
Not going to the Embedded Systems Conference but are in the Bay Area and want to talk to us?  That is great!  Please contact us through the online form and we will work out a time to get together.
See you soon in Silicon Valley!